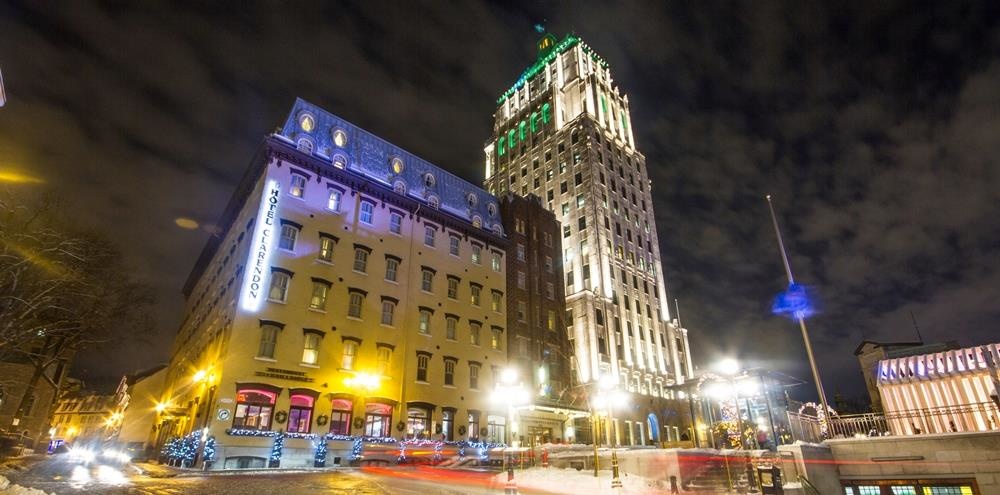 The Clarendon hôtel is located in the hearth of old Québec and within walking distance of many activities and sites.
Just a 10 minutes walk to get to Echo Sports bike rental shop and get ready for a great historical tour!
Ride along the majectic St-Laurence river and up the hill to the famous park, the plains of Abraham,  were you will see a lot of beautiful and historical sites.
Your guide will then take you the old town. Your electric bike will make this ride smooth and easy, and let you cover a lot of distance ease.
Along the way your guide will describe all the history, geograohy and the daily life of Québec.
What you will see:
The Promenade Samuel de Champlain, very scenic along the River
The Plains of Abraham including the fine art museum, the Jeanne d'Arc gardens, the Citadelle and a beautiful look out point
a large section of the old town including the Parliement, The fortifications, the Château Frontenac, The Catholic and the Anglican Cathedral and much more
This package includes: bottle of water & guide, you must be 18 years old or older.
The Clarendon hotel provides nights of sleep in superior comfort, set in one of the safest environment, in one of the 144 rooms that have just been renovated!
Make your visit even more memorable by adding food & room package and enjoy a fantastic meal a the brand new restaurant of the Clarendon hotel, the Brasserie Les Mordus, fish & seafood specialty, creative cuisine, local flavor at affordable prices in a must stop food spot in the old Quebec city!